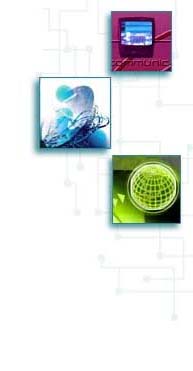 Dangerous Terms in Vista's EULA
Before clicking the "I Agree" button that accompanies software products' dense End User License Agreements (EULA), it's always best to check with Infoworld's Ed Foster first. He is unrelenting in his careful criticisms of EULAs, and, this week, he takes on a section of Microsoft Vista's EULA that aims to stifle the speech of product reviewers and critics. He writes: "[I]f Microsoft has the right to put even the mildest of restrictions on a consumer's rights to comment on their products, why can't a carmaker or an appliance manufacturer have a censorship clause hidden somewhere on their website? There is nothing is copyright law that gives software publishers the right to restrict the rights of their customers to criticize their products."
YouTube Acquisition
"Moments ago the deal was confirmed. In their largest acquisition to date, Google has acquired YouTube for $1.65 billion in an all stock transaction. Both companies have approved the deal, which should officially close in the fourth quarter. YouTube's 65 employees will remain with the company at YouTube's San Bruno headquarters. Details are also emerging that Yahoo was in the bidding war until very close to the end. Eric Schmidt, Google's CEO, Chad Hurley, YouTube's CEO, David Drummond, Google's General Counsel and others are on the call. Eric is starting the call and immediately started talking about the content deals announced today. He says Chad Hurley and Steven Chen, YouTube's founders, remind him of Larry and Sergey.Chad is now talking about the reasons he agreed to be acquired by Google. He says Google's ad platform will integrate perfectly into YouTube. Says the cultures are very similar.Steven Chen is now talking, saying that Google's platform combined with YouTube's "innovative technology" is a perfect match.Sergey say "Google's mission is to organize the worlds information…and video is an important part of the worlds information". Says Google's core strength is search and advertising. Questions just started. Mary Meeker at Morgan Stanley is first. Asking about YouTube content and how it will be integrated into Google. And how content will be monetized.
Microsoft Execs Talk Vista

Microsoft is about to release the Windows Vista operating system, its biggest software upgrade in years. The commercial versions will be out in November and the consumer version will be ready in January. Steve Ballmer, chief executive of Microsoft, sat down to talk with Mercury News Staff Writer Dean Takahashi about the Vista launch. Is Windows Vista going to make it out on time worldwide? It's going to make it out on time worldwide as announced, which means business availability before the end of the year and consumer availability early next year. What impact will Vista have on the tech landscape? Read more ...